Data Storage
There is no question that your company data is among your most important strategic assets. Ensuring secure access to that data while maintaining acceptable performance levels presents many business challenges:
Which data needs to be available 100% of the time?
How long is it acceptable for users to wait for their data?
How much does it cost to maintain the proper service levels for each data classification?
Chi's Storage Professional Services
Chi Corporation's data storage solutions empower your IT department to provide your business with the data it needs when it's needed. Whether it's cloud, on-prem or a hybrid, Chi's certified IT professionals can provide a health assessment, new installation, or an upgrade. LEARN MORE
Chi's Storage Partners

Effectual is an AWS Premier Partner offering cloud management and professional services that enable you to implement clear, concise management policies, security, and compliance for your cloud workloads.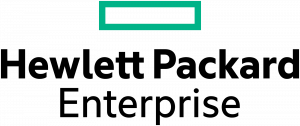 HPE's Intelligent Data Storage Platform is set to deliver AI-driven, game-changing results. Automate infrastructure and data management, tame hybrid complexity, and unlock hidden insights.

JetStor iSCSI, FC, SAN, SAS, NAS and All-Flash storage systems provide the full spectrum of capabilities required by contemporary applications.

Nutanix solutions are built on  hyperconverged infrastructure (HCI) technology—a complete, 100% software-defined stack that integrates compute, virtualization, storage, networking, and security to power any application, at any scale.

Wasabi is the hot cloud storage company. We're storage experts. We only do cloud storage. And we do it less expensively and faster than the competition.