Join Chi and our Partners for a Special Event
You are invited to join Chi and our partners at our special events held throughout the year. Some are designed to educate and others are strictly for fun. Either way, we guarantee you'll have a great time and we encourage you to bring others with you.
Check back regularly for new events or let us know if you would like to be added to our events list and we'll make sure you don't miss an invitation.
For more information about an event or to register please contact Chi's Marketing Director, Christine Thome, at 440-498-2312 or cthome@chicorporation.com.
Tap into Oktoberfest with Chi and Qumulo at Schnitz Ale Brewery
Bring your IT team and join Chi Corporation and Qumulo at Schnitz Al Brewery. We'll enjoy great Oktoberfest beers, German food and casual conversations – no sales presentations!
Tap into Oktoberfest with Chi and Qumulo
Thursday, October 5, 2023
Schnitz Al Brewery

Stop by anytime between 4:00 – 7:00 pm

Plus, the first 15 people will get a growler to fill with their favorite Schnitz Ale beer to take home!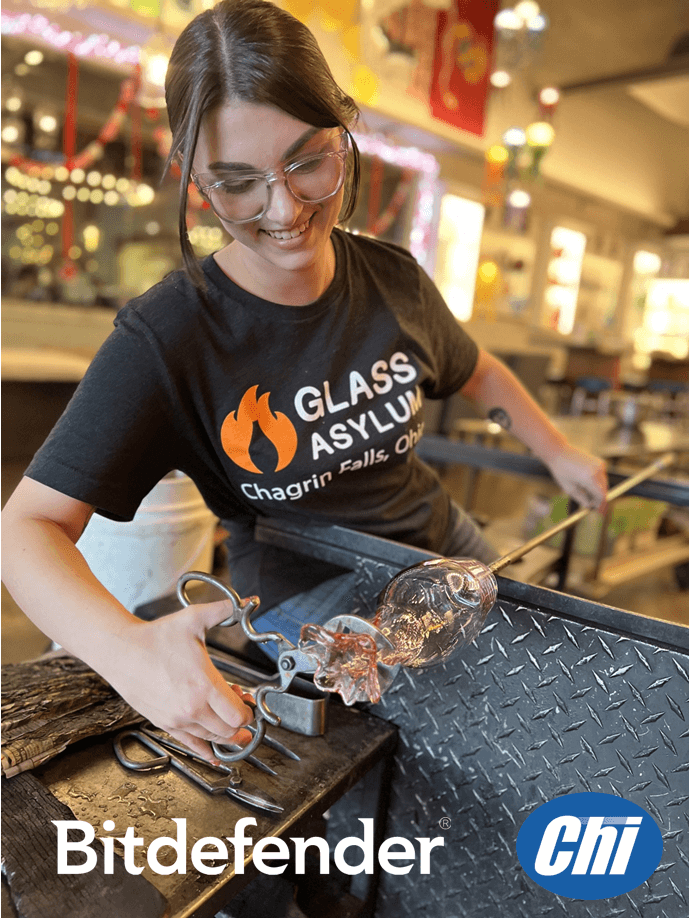 A Night at the Glass Asylum with Chi and Bitdefender
 Join Chi Corporation and Bitdefender for an evening of great food from M Italian and the opportunity to create a one-of-a-kind glass object to keep for yourself or give to someone special for the holiday season!
Space for this exclusive event is limited. Please contact your Chi rep to register or Christine Thome, marketing director, at 440-498-2312 or cthome@chicorporation.com. 
A Night at the Glass Asylum
Hosted by Chi Corporation and Bitdefender
Thursday, November 2, 2023
5:00 pm
The Glass Asylum
22 West Orange Street
Chagrin Falls, Ohio 44022
Breakfast and Best Practices: Cybersecurity Strategies to Protect Your Business
First Bank of Central Ohio and Chi Corporation invite you to join us and our security vendors for breakfast and an interactive panel discussion about cybersecurity best practices, understanding threats, and how you can cost-effectively create, implement, and improve your cybersecurity strategy. There is no cost to attend.
Experts from Arctic Wolf, Barracuda, Sophos, and Veeam will address how you can protect, backup, and, in the event of ransomware or a disaster, recover your data.
Thursday, November 9, 2023
9:00 am
Worthington Hills Country Club
920 Clubview Blvd S
Columbus, OH 43235
Add me to your events list!