Professional 




  Services
Expand & Enable Your IT Team with Chi's Certified IT Professionals
From Design to Configuration to Deployment
For over 50 years, businesses and organizations have counted on Chi Corporation to guide their IT strategies and purchases, particularly in the areas of Networking, Security, Storage, Backup & Recovery, and Virtualization.
Chi's certified IT professionals and partners offer expertise in designing, configuring, and implementing well-architected and fully-integrated technologies. Working with your IT team, we assess your environment to understand your challenges, goals, and needs. We then architect the right solution for your requirements, help you plan for operational changes, and stay with you until your project is completed.
Below is an outline of our Professional Services that include Infrastructure Solutions, Cloud Solutions & Data Center Migration, Security Services, Business Resilience, and Project Management.  To learn more please contact Chi directly at 440-498-2310 or sales@chicorporation.com.
Infrastructure Solutions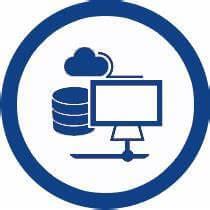 Servers
Cisco (UCS-B, UCS-C, UCS-E, UCS-S)
HPE (BladeSystem, C7000, ProLiant DL)
Dell (PowerEdge Rack, PowerEdge M Series)
Storage
Dell/EMC (VMAX, XtremIO, VNX, Isilon, Unity, Compellent)
HPE (3Par)
Netapp (FAS Series, E-Series, AFF Series)
Converged/
Hyper-Converged
FlexPOD
HyperFlex
VxRail, VxRack, vBlock
Automation
Ansible
Vmware VRA
Morpheus
Powershell
Route/Switch
Extreme (Enterasis, Aerohive, Brocade, Zebra)
Cisco (IOS, Nexus, ASA, Meraki, Wi-Fi, MDS, Firepower, ACI)
Juniper (EX Switches, SRX Firewalls, MX Routers)
HPE (VirtualConnect, Aruba Switches, Wi-Fi)
Fortinet (Fortigate Firewalls, IDS/IPS)
Brocade (Brocade Director and Storage Switches)
Checkpoint (NGX Firewalls, IDS/IPS)
Backup / Recovery
Dell/EMC (Recoverpoint, Data Domain, Networker, Avamar, IDPA)
Veritas/Symantec (NetBackup, Enterprise Vault)
Commvault Complete Backup
VEEAM
Zerto
Virtualization
Citrix (XenApp, XenDesktop, Netscaler, XenServer)
Linux Virtualization (RHEV, KVM)
Hyper-V (System Center Virtual Machine Manager, Storage Spaces Direct, Clustered Windows Storage)
Docker (Kubernetes, Docker Swarm)
Microsoft Solutions
O365
License Auditing
SharePoint
Active Directory
SQL Server
SCCM
Security Services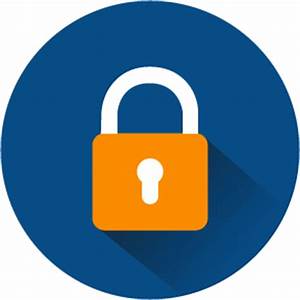 Security Management
vCISO
Business Alignment
Strategic Program Guidance
Executive Summaries
Metrics and KPIs
Identity and Access Management
User Provisioning
Access Management
Privileged User Management
Governance, Risk and Compliance
Policies and Procedures
Social Engineering
Security Framework Assessment
S-SDLC
IT Risk Management
Data Governance
Data Classification
Data Protection Audits
Security Assurance
Security program assessments
Vulnerability assessments
Penetration testing
Cloud security assessments
Wireless assessments
Technical security controls (NIST, ISO 27001, PCI DSS, HIPAA/HITECH)Wireless Assessments
Cyber and Infrastructure Security
Advanced malware protection
Data center & perimeter protection
Network risk assessment
Security monitoring services (SIEM)
Automation & orchestration
Host & end point security
Cloud & virtualization security
Security device management
Mobile security
Chi's certified engineering team has extensive security experience, including: 
Over 34 years IT and Security experience
Experienced with Acquisition and Mergers
Technical and Security Integration/Consolidation
Knowledgeable of Healthcare regulatory requirements (HIPAA/HITECH)
Experienced collaborating with executives to prioritize security initiatives based on appropriate risk management, business alignment, and fiscal responsibility
Ability to communicate security and privacy related concepts to all levels of the business
Experienced in oversight and execution of Compliance, Privacy, and Security programs
Member of multiple organizations involving healthcare industry leaders and government agencies, that guide industry standards, promote education, and identify innovative solutions
Cloud Solutions
& Data Center Migration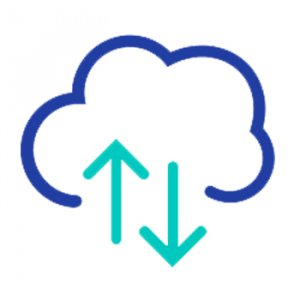 IT Assessment Consulting
IT Strategy Development
Datacenter Assessment
Network/Storage Assessments
Software as a Services
Microsoft (Office 365 Migrations, Sharepoint)
Platforms
Amazon (AWS)
Microsoft (Azure)
Google (Google Cloud Platform)
Technologies
VMware(vSphere, vCloud Director)
Cloudian (HyperStore)
Hitachi (HCP Object Store
Platform)
SwiftStack (Objectstore)
OpenStack(Cloud OS)
Calix (COMPASS)
Transition Services
Assessment

Cloud Readiness
Network and Design
Server Utilization and Configuration
Storage Utilization and Configuration
Planning

Cloud Strategy Design
Business Prioritization
Application Dependency Analysis
Execution

Transition Planning and Execution
AWS Cloud Expertise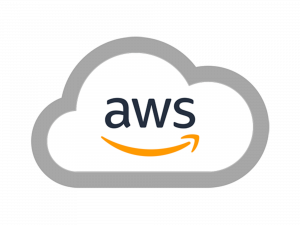 AWS Services
App Modernization
Security
Migrations
DevOps
IOT
SAAS Enablement
Serverless
Microsoft EC2
DYNAMODB
AWS GOVCLOUD
VMWare Cloud on AWS
Government
Non-Profit
VMware Cloud on AWS Security & Compliance
HIPPA/HITRUST, PCI, GDPR
Compliance
Audit Preparation
Architectural Controls & Guidance
Creation of run book
Dedicated or community environments
AWS Cloud Security & Compliance
GDPR, PCI, HIPAA
FedRAMP, FISMA ITAR, DFARS 171, CJIS
Architecture, tools and processes
Documentation and training
Audit preparation
U.S. Citizen, CONUS-based team
Creation of operational run book
End-to-End Modernization Services
Strategy & Ideation
Migration & Modernization
Modern Cloud Management
Optimization
Business Resilience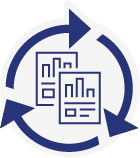 IT Disaster Recovery Program Development
Current State vs Future State Analysis
Risk Assessment
Business Impact Analysis
IT Resilience & Recovery Strategy Development
IT Disaster Recovery Plan Development
Disaster Recovery Runbook Development
DR Program Governance
IT Resilience & Recovery Testing & Exercising
Business Resilience Program Development
Risk Assessment
Business Impact Analysis
Business Resilience & Recovery Plan Development
Business Resilience & Recovery Governance
Business Resilience & Recovery
Testing & Exercising
Project Management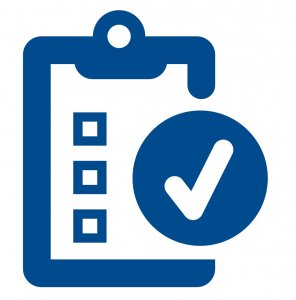 Our Specialties
Managing strategic, mission-critical initiatives
Recovering troubled projects
Interim leadership
Filling skill set gaps
Supplementing resources when demand exceeds capacity
PMO Deployment, Operation & Optimization
Chi can help you right-size your PMO based on portfolio size and level of project management maturity within your organization.
Project Management Team
Chi's team works closely with your project personnel to build project management competency while ensuring successful execution of projects.