Enterprise Cybersecurity Built for Resilience
In a hyperconnected world where cyber attackers seek to do harm 24×7 and organizations face unpredictable risks, Bitdefender is built for resilience.
We offer:
Unified endpoint security and analytics – across endpoints and hybrid workloads with easy administration
Unmatched attack prevention – technologies and machine-learning models to identify and stop more attacks
Experts you can hold accountable – 24×7 security operations with pre-defined response playbooks
Advanced threat intelligence built-in – threat research from the front lines, collaborating with law enforcement and academia
Better return on investment – engineering the complexity out of security to reduce risk at a lower total cost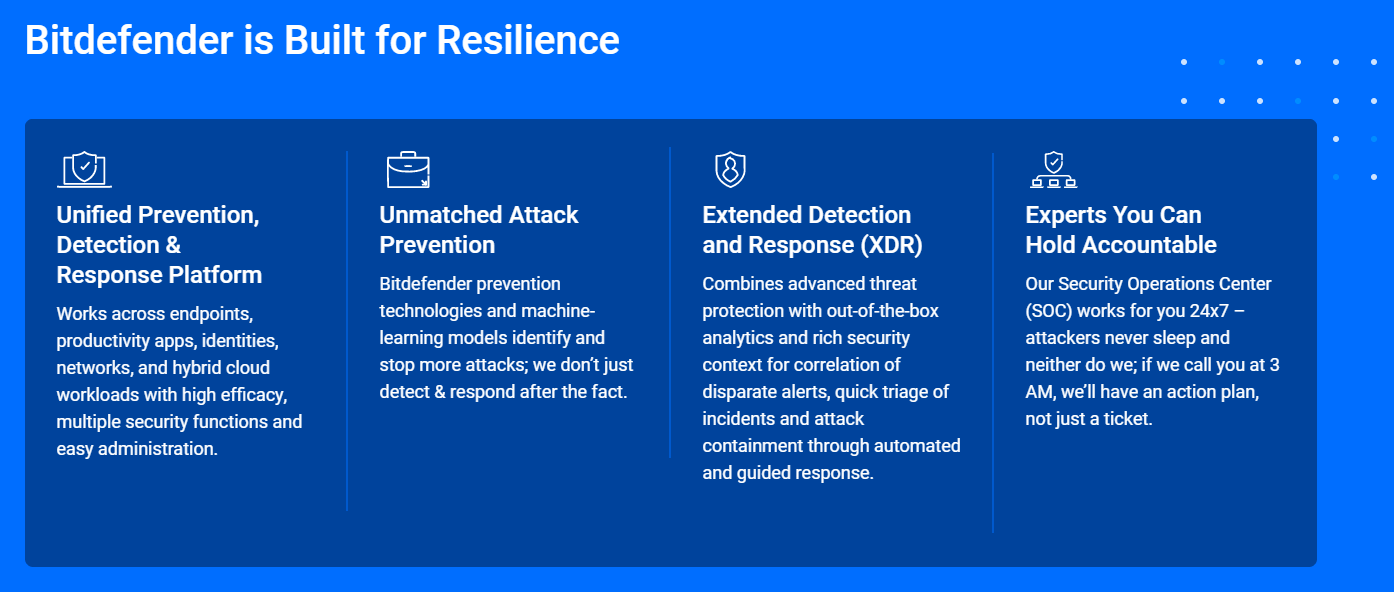 Work with Our Trusted Partners
Chi Corporation is a proud partner to some of the leading data storage, access, and backup solutions providers in the global IT industry. We value these partners for their ingenuity, their commitment to remaining on the forefront of the industry, and their unending dedication to creating better, faster and more cost effective solutions for our clients.
If you have questions or uncertainties regarding the right provider for your data needs, we should have a conversation. Let us know your greatest concerns, struggles, and worries, and we will help you find a real, workable solution to your challenges. When you work with CHI Corporation and one of our trusted partners, you will receive the highest level of customer service and a strong commitment to help you through every single stage of the process, from initial solution selection to post-implementation.