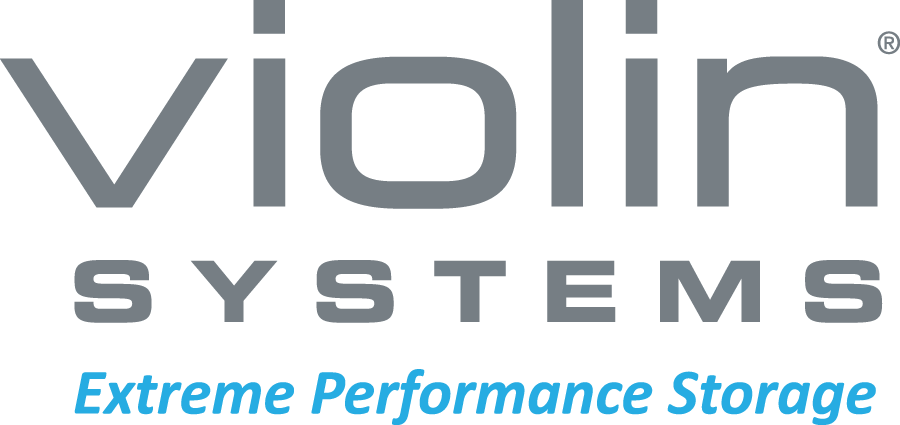 Transform Your Data Center with Purpose-Built All-Flash Arrays 
Benefit from consistent high performance, low latency, and reduced costs

The Violin® Flash Storage Platform™ (FSP) family, powered by Concerto™ OS 7, delivers a rich suite of integrated Enterprise Data Services for a comprehensive solution that can transform your data center with the performance and capabilities your business requires. Consisting of solutions designed for extreme performance and density, maximum data efficiency, mixed workload environments and data availability, the FSP family can transform the data center.
The FSP family comes with embedded Enterprise Data Services including business continuity, data protection, data scalability, and data efficiency.
Violin's Enterprise Data Services can deliver several benefits:
• Data reduction including switchable inline data deduplication and compression
• Flexible and powerful business continuity with asynchronous replication
• Clones and mirroring protect valuable enterprise data
• Data scaling is simple with Scale Smart™
• Configuration choice as a stand-alone storage array, or as a shelf in the FSP 7700
• Performance that is transformative with capabilities built for demanding enterprise environments enabling high levels of data center consolidation

Flash Fabric Architecture™
SSDs, which are based upon legacy HDD technology, are inherently limited in their ability to deliver performance. That is why Violin created a comprehensive, highly integrated design from the flash chips, across the fabric backplane and into the controller firmware to deliver what traditional architectures cannot.

Simple Setup and Management
Some storage products can take four hours or more to configure. With Violin Simple Setup the entire process can be completed in under 30 minutes with actual administrator time being as little as 45 seconds. Provisioning the FSP can then be done through Symphony™, Violin's Management Console. Symphony is a 'single pane of glass' view into your Violin infrastructure. It provides a single portal for managing petabytes of flash-based storage across all Violin FSPs and All-Flash Arrays in your data center.

The benefits of the FSP family includes lower TCO, improved application support, reduced management, and consistent end-user SLAs. CFOs will like the FSP for its reduced TCO. CIOs will like it as it frees resources to create new business value. Storage admins will like it as it simplifies data center management. The leader of the all-flash data center is Violin Systems®.

Scale Smart
The Pay-As-You-Grow program allows data centers to start with as little as 8 TB and provides scalability instantaneous, non-disruptive scalability options that can deliver more than 2 PB in effective storage. The FSP 7700 supports scaling of both capacity and performance.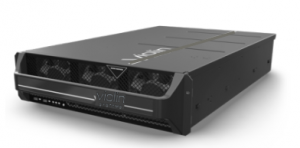 Highlights
    Performance
   • Consistent low 200µs latency at sustained
     1M IOPS sets storage performance standard
   • Sustained high 2M IOPS at consistent 1ms                latency sets storage performance standard
   Reliability, Availability, Serviceability
   • Flexible near-zero RPO and RTO
   • Remote Asynchronous Replication
   • Stretch Cluster
   • Application & Crash Consistent Snapshots
   • Thin Provisioning 
   Storage Efficiency
   • Granular Inline Block Dedupe & Compression
   • Thin or Thick Clones 
   Manageability
   • Operate as a stand-alone array or as a shelf in           FSP 7700
   • Simplicity @Scale with Violin Symphony
Work with Our Trusted Partners
Chi Corporation is a proud partner to some of the leading data storage, access, and backup solutions providers in the global IT industry. We value these partners for their ingenuity, their commitment to remaining on the forefront of the industry, and their unending dedication to creating better, faster and more cost effective solutions for our clients.
If you have questions or uncertainties regarding the right provider for your data needs, we should have a conversation. Let us know your greatest concerns, struggles, and worries, and we will help you find a real, workable solution to your challenges. When you work with CHI Corporation and one of our trusted partners, you will receive the highest level of customer service and a strong commitment to help you through every single stage of the process, from initial solution selection to post-implementation.