Where Your Data is Always Safe,  Accessible and Optimized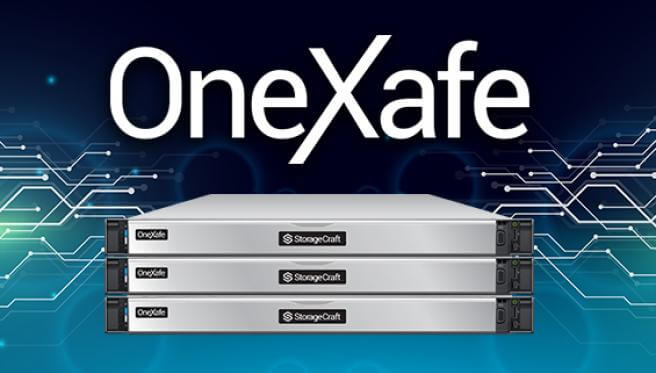 Converged Scale-Out Storage
Deeply integrated SLA-driven data protection, scale-out storage, and cloud-based recovery
By integrating the entire storage management and data protection stack into a single data infrastructure, OneXafe simplifies operations and eliminates management of disparate infrastructure units.
Converged data platform
Simplified licensing
Object-based distributed file system
Inline deduplication & compression
Continuous data protection
Encryption at rest
Efficient multi-site replication
SLA-driven workflow
Reliable recovery & data integrity
Instant recovery
Flexible recovery
Integrated DRaaS
Powerful Data Protection
ShadowXafe is the next-generation data protection solution that brings comprehensive, SLA-driven management for the complete data protection lifecycle.
Dependable Backup and Disaster Recovery
Automated and advanced re-verification of backup images along with inflight verification ensures dependable backup images.
Instant Recovery
Quickly boot backup images as VMs using patented VirtualBoot technology, and recover files and folders in seconds and entire systems in minutes.
Flexible Recovery
Recover to dissimilar hardware or virtual environments, including performing a bare-metal restore.
Management Simplicity
Single management workflow for the data protection and disaster recovery lifecycle.
Disaster Recovery as a Service
Tight integration with Cloud Services delivers complete disaster recovery and protection in a purpose-built cloud with the ability to execute a failover with a single click.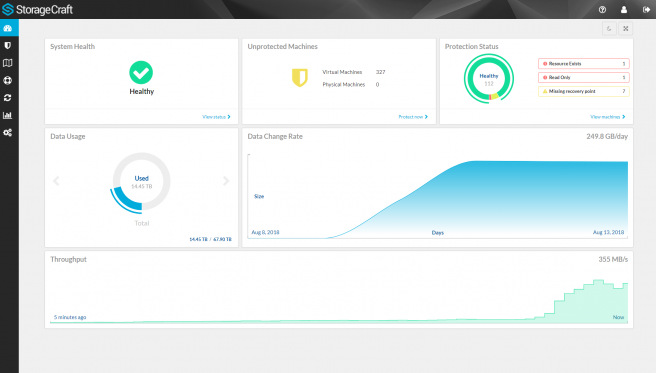 Cloud-Based Protection
Disaster-Proof Your Business Data, Wherever It Lives
Whether generated on-premises or in a SaaS application, data stays safe and always available in our cloud.
When integrated, Cloud Services enables organizations to achieve total business continuity. Organizations can recover data and compute and network services, all in an orchestrated recovery workflow, with a single click.
StorageCraft Cloud Services (DRaaS)
With the right disaster recovery as a service (DRaaS), your business can survive anything. StorageXraft Cloud Services helps you, in a major disaster, to quickly retrieve data, virtualize machines, and re-create your network with customized cloud configurations. Don't need full DRaaS? Choose a different Service Level for replication as a service (RaaS), which includes file and folder recovery or system restore.
StorageCraft Cloud Backup (backup for your SaaS data)
Add granular protection and recovery to cloud-based applications (Microsoft Office 365 and G Suite by Google). StorageCraft Cloud Backup protects SaaS data from accidental overwrites and deletion, malicious deletes, viruses, ransomware attacks, and sync issues. 
Work with Our Trusted Partners
Chi Corporation is a proud partner to some of the leading data storage, access, and backup solutions providers in the global IT industry. We value these partners for their ingenuity, their commitment to remaining on the forefront of the industry, and their unending dedication to creating better, faster and more cost effective solutions for our clients.
If you have questions or uncertainties regarding the right provider for your data needs, we should have a conversation. Let us know your greatest concerns, struggles, and worries, and we will help you find a real, workable solution to your challenges. When you work with CHI Corporation and one of our trusted partners, you will receive the highest level of customer service and a strong commitment to help you through every single stage of the process, from initial solution selection to post-implementation.