Saas Backup & Recovery
Powered by Commvault, Metallic delivers enterprise-grade, industry-leading data protection with the simplicity of SaaS. 
With Metallic SaaS, you get cost-effective data protection without the complexity. That means easy deployments, automaatic upgrades, no hardware costs, and a predictable subscription model. 
Born in the Cloud, Built on Experience
Comprehensive coverage across on-prem, cloud, and Saas workload.
Ransomware protection with built-in anomaly detection.
Flexible recovery with granular search, point-in-time, and out-of-place restore options.
Effortless scale, from 1 terabyte to 10,000+
Hassle-free and automated daily backups.
Data isolation, for highly available, airgapped immutable backups.
No capital investment – simplified management
Zero hardware, network or infrastructure expenses.
At-rest or in-flight data encryption
Rapid deployment, to get you up-and-running in minutes.
Hardened security, with Azure Government Cloud and FedRAMP High options.

Metallic VM & Kubernetes Backup
BaaS for hybrid cloud environments, protecting Hyper-V, VMware, Azure VM, VMC, AVS, and Kubernetes workloads. Unique "SaaS Plus" storage flexibility for speed and performance.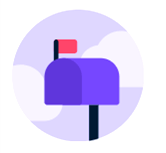 Office 365 Backup & Recovery
Protect what matters most against corruption and deletion across the entire Microsoft Office 365 suite. *eDiscovery Edition also available.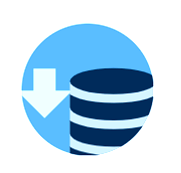 Metallic File & Object Backup
Optimize backups and speedy recovery of unstructured data, protecting Windows, Linux, Azure Blob and Azure Files. Unique "SaaS Plus" storage flexibility for speed and performance.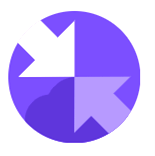 Endpoint Backup & Recovery
Endpoint protection has never been more quick or simple, with automated backups and flexible, granular restore. *eDiscovery Edition also available.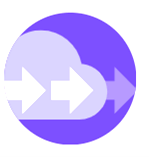 Metallic Database Backup
Safeguard enterprise-critical Oracle, SAP HANA, Microsoft SQL databases and Active Directory, on-premises or in the cloud. Unique "SaaS Plus" storage flexibility for speed and performance.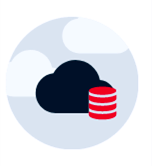 Cloud Storage
Metallic & Commvault customers get fully-managed cloud storage for the broadest set of workloads, all in a single interface.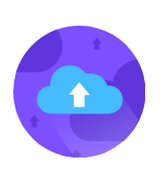 Metallic Salesforce Backup
Industry-proven backup and recovery to safeguard production and sandbox Salesforce environments.

Metallic Backup for Microsoft Dynamics 365
Comprehensively protect your CRM data with ease and precision in sandbox and production environments.
Work with Our Trusted Partners
Chi Corporation is a proud partner to some of the leading data storage, access, and backup solutions providers in the global IT industry. We value these partners for their ingenuity, their commitment to remaining on the forefront of the industry, and their unending dedication to creating better, faster and more cost effective solutions for our clients.
If you have questions or uncertainties regarding the right provider for your data needs, we should have a conversation. Let us know your greatest concerns, struggles, and worries, and we will help you find a real, workable solution to your challenges. When you work with CHI Corporation and one of our trusted partners, you will receive the highest level of customer service and a strong commitment to help you through every single stage of the process, from initial solution selection to post-implementation.