Originally published on StorageNewsletter.com on October 12, 2018
Violin Systems LLC announced an addition to performance storage platform family, the XVS 8, which delivers performance with low latency and enterprise data services, enabling customers to accelerate business-critical workloads while reducing IT infrastructure costs.
The market for solutions that can overcome the demands of traditional and new workloads is quickly growing. Providing more immediate access to information is a proven way to increase revenue, increase customer satisfaction and reduce costs. These performance systems enable data-driven organizations to quickly deploy critical applications that support operations across the enterprise to grow their success and extend their own market leadership. The XVS 8 offers a combination of storage performance, low TCO and high ROI, enabling organizations to improve the operational efficiency needed to meet both current and future business demands.
"Evolving workloads are driving an increasing need for tier 0 performance for relational database as well as next generation, more real-time applications in the big data analytics arena, and these requirements are outrunning the ability of existing architectures to consistently deliver the performance needed at scale," said Eric Burgener, research VP, server and storage infrastructure, IDC. "Vendors like Violin Systems are targeting this space with solutions that far outrun the ability of SCSI-based all-flash platforms, but what is interesting about Violin's new offering is that they combine this class of performance with a full complement of mature, enterprise data services that can be selectively applied at the volume level, allowing it to be used to cost-effectively host mixed workloads that include a variety of tier 0 as well as other primary storage environments."

Key features of XVS 8:
Single platform with selectable efficiencies by LUN – The company simplifies the customer experience by allowing selectable deduplication and compression per LUNto enable performance for applications requiring data efficiencies and performance for applications requiring the lowest latency.

NVMe over FC – 32Gb FC ensures performance for bigger workloads, scaling and flexibility in failover configurations with IO/s performance of 50μs. In-place software updates enable NVMe over Fabric.

Cloud-based predictive analytics – leverages past and present statistics to enable future tuning. Combined with 'Augmented Reality' mobile application, XVS delivers real-time insight into system performance to ensure workloads metrics are being met.

Application infrastructure ecosystem updates – XVS integrates into the Splunk ecosystem for customers to enjoy filtered call-home alerts into their Splunk dashboards. Implementation with VMware VASA 3.0 displays storage information within vCenter and allows fine VM-level control directly from vSphere.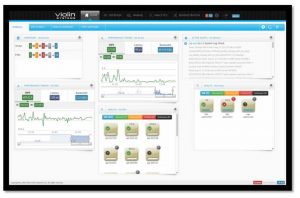 The company's performance platform enables an infrastructure cost savings and cost avoidance of 40% or more by reducing the number of servers and cores needed. Consolidated hardware in the data center means less power and cooling requirements, less management and a reduced need for the number of software and application licenses.
With an improvement in application performance, there is an equal improvement in the experience of the applications' end users, resulting in improved customer satisfaction. Combined with the firm's performance advantages, customers are able to realize competitive advantages while simultaneously saving money.
"We have a large customer base of top enterprise customers in the world who trust their businesses and most-critical applications to Violin and with our new Violin XVS series, we are better positioned to deliver the extreme performance and unmatched integrated enterprise data services they require," said Mark Lewis, chairman and CEO, Violin. "Simply put, there's no other vendor that can provide the consistent performance, flexibility, and reliability for their tier-0 storage environments than Violin. We meet the demands of data across a variety of applications and reduce the costs associated with the software, hardware, operation and management of these assets to allow customers to profit from their data and maintain a competitive edge. XVS 8 is the beginning of a new era in extreme performance solutions."
Suited for organizations and industries that demand extreme performance and reliability, including financial services, healthcare, government, education, transportation, and media and entertainment, the XVS 8 is available for purchase through the company's systems partner network of VARs.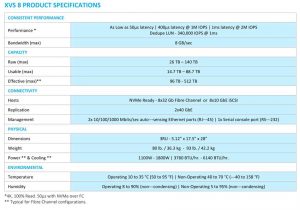 Breaking News: Violin Systems LLC announced it has signed a Letter of Intent with X-IO Technologies to acquire X-IO Storage, the division of X-IO Technologies that developed the Intelligent Storage Element (ISE) flash and hybrid storage array product lines.  Read more.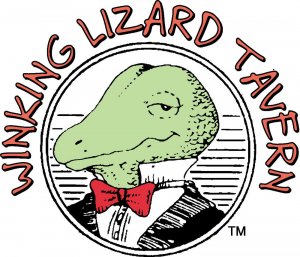 Tap into Tech
Want to meet the Violin and Chi Teams? Join us Wednesday, November 14 for Tap into Tech at the Winking Lizard in Independence, OH. Bring your IT colleagues and stop by anytime between 4:30 pm – 7:30 pm for drinks, appetizers and casual conversation – no lectures! Please register in advance here.