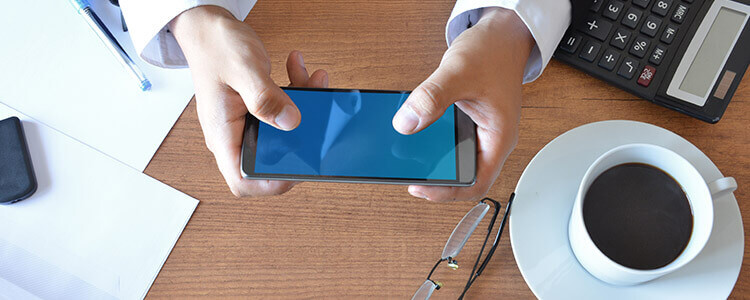 A Los Angeles Times headline from March 8 reads, "2016 is shaping up as the year of ransomware."
On April 1, Fortune magazine reports, "U.S. Hospitals Face Growing Ransomware Threat."
An April 4 CNN.com article is titled "Ransomware crime wave growing."
These headlines should strike fear among IT technology departments in business enterprises across the country. Ransomware, a form of malware in which cyber criminals infect files and shut down entire networks in return for a demand for payment, is a growing and prevalent risk. Reports across the country are calling this an accelerated cyber threat, warning companies and businesses to brace for attack.
"It's a very bad trend that has been rising in the past few years. It's the one we see people asking for help about the most. And unfortunately, this isn't the kind of attack that you can get infected and you're done. There's no quick fix." – Adam Kujowa, CNN.com
Ransomware is a devastating threat to any business—and a lucrative business for the cyber attackers themselves. According to a report from the Cyber Threat Alliance, detailing the threat of the CryptoWall ransomware campaign, there has been an estimated $325 million in damages, spanning victims across the globe but primarily in North America. With a potential significant loss at stake, companies have no choice but to take immediate action to protect their organization from an attack.
Fortunately, there are ways of stopping ransomware before it infects your network. With a leading data security solution from Palo Alto Networks, users can leverage the Palo Alto Networks firewall to prevent malware from threatening their business enterprise. Palo Alto's security platform provides the data protection needed to fight even the most severe ransomware attacks:
Palo Alto combines a threat intelligence cloud with a next-generation firewall and advanced endpoint protection. The platform is enabled to automatically detect and prevent advanced attacks and unknown threats.
Palo Alto provides Zero Trust networking solutions, meaning network activity is limited to the users, content and applications needed for business operations. This reduces security risks upfront, as it eliminates any chances for malware to enter a network.
Take action now to protect your organization against ransomware with leading protection and threat detection from Palo Alto Networks. Call CHI Corporation today to speak with a knowledgeable sales representative.