Join Chi and our Partners for a Special Event
You are invited to join Chi and our partners at our special events held throughout the year. Some are designed to educate and others are strictly for fun. Either way, we guarantee you'll have a great time and we encourage you to bring others with you.
Check back regularly for new events or let us know if you would like to be added to our events list and we'll make sure you don't miss an invitation.
Attend the OneXafe "Never Have to Pay the Ransom" Webcast and Win an Oculus Quest
Join StorageCraft and Chi Corporation for an interactive webcast on Thursday, April 9 at 11:30 am (ET) and learn how to protect your data from a ransomware attack. We'll discuss how you can leverage backup and data recovery processes with storage features like Continuous Data Protection, which takes immutable snapshots of the complete data set.
One attendee will receive an Oculus Quest, the only all-in-one VR gaming headset!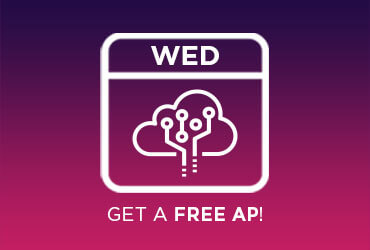 Extreme Networks Wireless Wednesdays
Join our weekly demo of ExtremeCloud IQ to discover the benefits of cloud-driven end-to-end networking. Qualified attendees will also receive a FREE Extreme Access Point! Learn how to streamline network operations, reduce cost and complexity, and increase business and IT insights and automation with machine learning and AI. 
Every Wednesday at 1:00 pm ET
Add me to your events list!