Join Chi and our Partners for a Special Event
You are invited to join Chi and our partners at our special events held throughout the year. Some are designed to educate and others are strictly for fun. Either way, we guarantee you'll have a great time and we encourage you to bring others with you.
Check back regularly for new events or let us know if you would like to be added to our events list and we'll make sure you don't miss an invitation.
For more information about an event or to register please contact Chi's Marketing Director, Christine Thome, at 440-498-2312 or cthome@chicorporation.com.

One-Day Training on the Industry's Most Secure Fabric Technology
Please join Extreme Networks and Chi Corporation on Tuesday, August 3 for an exclusive, one day, hands-on lab with industry experts who will show you a simpler way to design, build, manage and troubleshoot networks with Extreme Fabric Connect.
This workshop will cover:
Introduction to Extreme Fabric Connect
Easily configure a network-wide control plane with Network-to-Network Interfaces
Simple segmentation with Layer 2 Virtual Services Networks
Configure single hop routing and turn your network in to one giant router with IP shortcuts
Provision simple, scalable multicast
Automate the network all the way to the edge with Fabric Attach
Inherent security that can be set up and modified very quickly
Fabric Connect Workshop
Tuesday, August 3, 2021
9:00 am – 4:00 pm
Jenne Distributors
33665 Chester Road
Avon, Ohio 44011 
Lunch will be provided. This event is limited to the first 10 registrants.
Registration is required. Please reach out to your Chi rep or Christine Thome at 440-498-2312 or cthome@chicorporation.com. 
Tap into Tech with Secureworks at Sonder Brewing in Mason, Ohio
Join Secureworks and Chi Corporation for a casual happy hour at Sonder Brewing in Mason, Ohio. Bring your IT Team and stop by anytime between 4:00 and 6:00 pm. 
Thursday, August 26, 2021
Stop by anytime between 4:00 – 6:00 pm

The first 15 people will get their favorite Sonder Brewing beer to take home!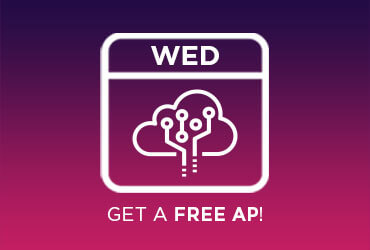 Extreme Networks Live Demo
Join our weekly demo of ExtremeCloud IQ to discover the benefits of cloud-driven end-to-end networking. Qualified attendees will also receive a FREE Extreme Access Point! Learn how to streamline network operations, reduce cost and complexity, and increase business and IT insights and automation with machine learning and AI. 
Most Wednesdays at 1:00 pm ET
To register please reach out to your Chi rep or Christine Thome at 440-498-2312 or cthome@chicorporation.com. 
Add me to your events list!